Selfcontained SC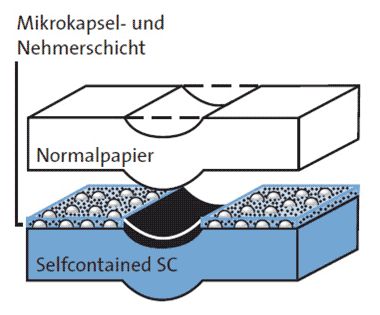 The microcapsules contained in the SC layer burst under the pressure of writing, so that they release reaction fluid onto the surrounding pigments. The color reaction takes place within the same layer.
The main advantage of our self contained paper is that it offers dynamic black and blue image through any type of paper without CF ply. These papers are ideally suited for forms, cheques, credit card receipts and multi-part business forms.
Selfcontained SC/CB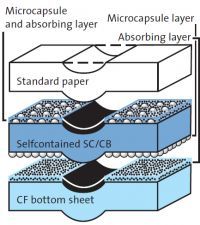 The self contained coated back paper works in the way, similar to self contained carbonless sheet but with an extra layer of capsule. It is generally used as first page of the business forms or other documents.
On the front, this functions in the same way as SC. The extra layer of capsules on the back releases reaction fluid onto the next middle sheet or bottom sheet.
Our Packing: