Carbonless paper, the copy is produced by a chemical reaction between two different coatings, which are generally applied to the front and back of a base paper. This color reaction is caused by pressure (typewriter, dot-matrix printer, or writing instrument).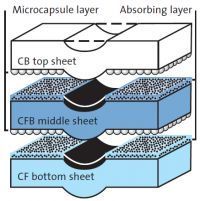 The first and uppermost layer (CB = Coated Back) consists of microcapsules containing a colorless but color-producing substance. When mechanical pressure is exerted on these capsules, they burst and release the color-producing substance, which is then absorbed by the second layer (CF = Coated Front). This CF layer consists of a reactive substance which combines with the color-releasing substance to produce the copy. In the case of form sets with more than two sheets, another type of sheet is required as a central page which receives the copy and also passes it on (CFB = Coated Front and Back).

The microcapsules burst under the pressure of writing so that they release the reaction fluid onto the next sheet. An ink reaction creates the copy on the next sheet´s ink-absorbing layer.
JingCheng Carbonless Paper is offered in the form of reels and sheets.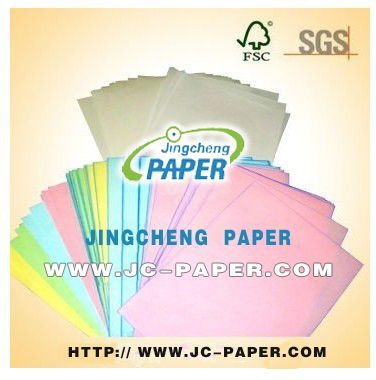 Self copy paper/carbonless paper/NCR (CB, CFB,CF)
Self contained paper(SC)
Self contained coated back (SCB)
The above products are offered in the form of Reels and Sheets
The Grammage is 48-170gsm as required
Reel sizes (8¡± 9¡±10¡±11¡±12¡±15¡±18¡±20¡± or any other size as required )
Sheet sizes (24¡±X36¡±, 70X100cm, 61x86cm or any other size as required).
Colours offered are white, Pink, Blue, Green and Yellow
Impression colour blue or black
The reels and reams are properly packed to provide easy and safe handling.
Why Choose Jingcheng Carbonless paper ?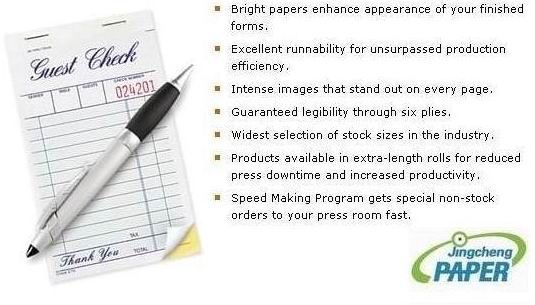 Our products: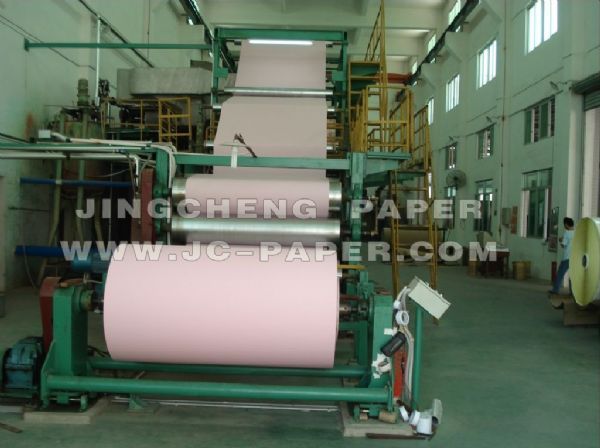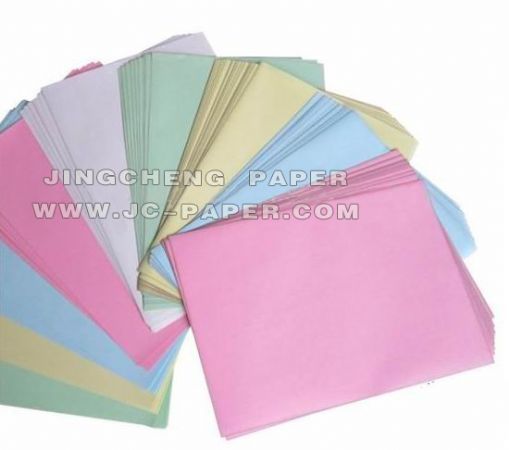 ¡¡